The main advantage is that the cutting thickness is not When the metal is large, the plasma cutting speed is fast, especially when cutting ordinary carbon steel sheets, the speed can reach 5-6 times of the oxygen cutting method, the cutting surface is smooth, the thermal deformation is small, and there is almost no heat affected zone. 4 Axis Square Pipe & Sheet Cutting Machine according to user requirements can be equipped with a variety of plasma power supply to meet the cutting of different metal materials. Plasma cutter has an integrated modular design that is quick to install and easy to move.
Square Pipe Plasma Cutting Machine Application
Widely used in electrical power, auto parts, mechanical equipment, electrical equipment, hotel kitchen equipment, elevalor equipment, advertising decoration, car decoration, sheet metal chassis cabinets, hardware, lighting, display equipment, precidion parts, all kinds of metal cutting industry etc.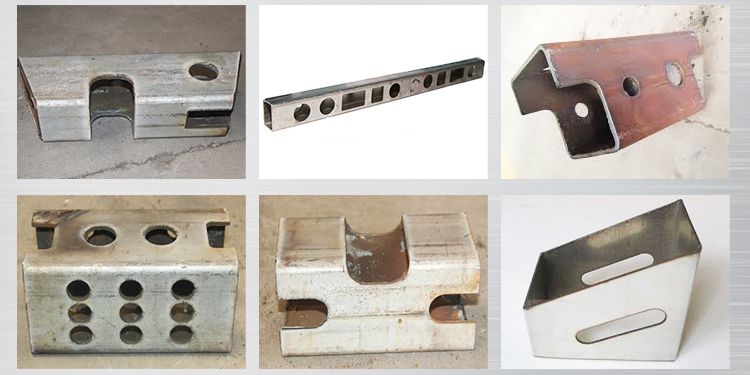 4 Axis Square Pipe&Sheet Plasma Cutting Machine mainly for 4 axis 3D square pipe cutting ..
1) This design fit for multifunction cutting requirements: both metal sheet and square pipe continuous cutting 2) Accept OEM for any pipe cutting diameter and working length.(Normally from 100x100mm up to 600x600mm dia.) 3) Accept OEM for any table size: likes 4x4, 4x8 plasma cutting table 4) Accept any materials cutting: Iron plate, Stainless steel plate,Titanium plate,Galvanized sheet, Aluminum plate High speed steel, etc we are specialized
Machine Parameter -- Working area can be customized
| | |
| --- | --- |
| | |
| | All kinds of plane figure |
| | |
| | |
| | |
| | |
| | Flame:6-12mm,plasma:1.5-30mm(according to the plasma power supply) |
| | Flame:6-80mm,plasma:1-20mm(according to the plasma power supply) |
| | 0-250mm(can be customized) |
| | According to different machine size |
| | |
| | Support AUTOCAD /TYPE3/CAXA/SOLIDWORKS etc. |
| | |
| | |
| Work environment temperature | Temperature:-10D to +60 , relative humidity:0-95 No condensation |

Square Pipe Plasma Cutting Machine Detailed Images
Optional Parts
Plasma power supply: China HUAYUAN Power Source and USA Hypertherm Power Source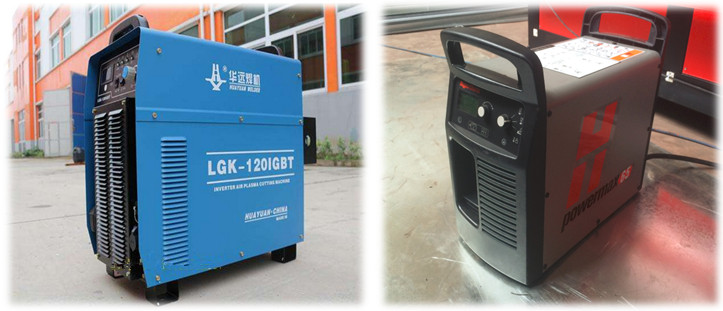 Control systerm: FLMC-F2300A Control Systerm and STARFIRE Control Systerm

Major Parts of Machine
| | |
| --- | --- |
| 4 axis Rotary shaft | Plasma torch |
| | |
| Bull's eye roller | HYD THC |
| | |
| Smoke exhausting device | Precision Rail |
| | |