Application Materials: Fiber Laser Cutting Equipment is suitable for metal cutting like Stainless Steel Sheet, Mild Steel Plate, Carbon Steel Sheet, Alloy Steel Plate, Spring steel Sheet, Iron Plate, Galvanized Iron, Galvanized Sheet, Aluminum Plate, Copper Sheet, Brass Sheet, Bronze Plate, Gold Plate, Silver Plate, Titanium Plate, Metal Sheet, Metal Plate, Tubes and Pipes, etc

Application Industries: Soullon Fiber Laser Cutting Machines are widely used in manufacture Billboard, Advertising, Signs, Signage, Metal Letters, LED Letters, Kitchen Ware, Advertising Letters, Sheet Metal Processing, Metals Components and Parts, Ironware, Chassis, Racks & Cabinets Processing, Metal crafts, metal art ware, elevator panel cutting, hardware, auto parts, Glasses Frame, Electronic Parts, Nameplates, etc.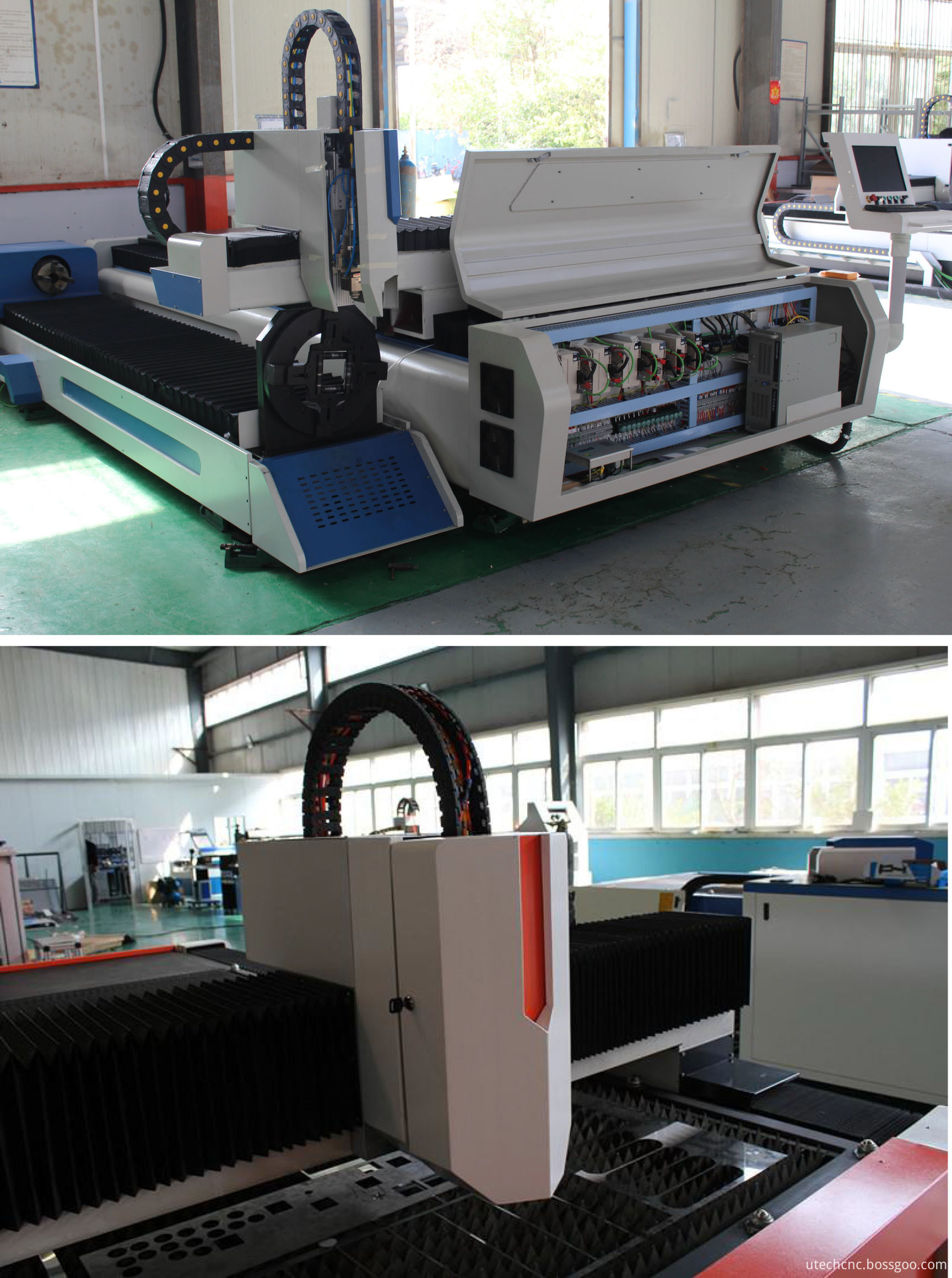 Technical parameters

Model UT-3015
Working area 3000*1500mm
Max moving speed 100m/min
Max working speed 1G
PositionaI accuracy 0.07mm
Repositioning resolution 0.02mm
Optional working area 4015/4020/6015/6020/6025
Laser power 2000W/1500W/1000W
Cutting thickness 16mm/12mm/10mm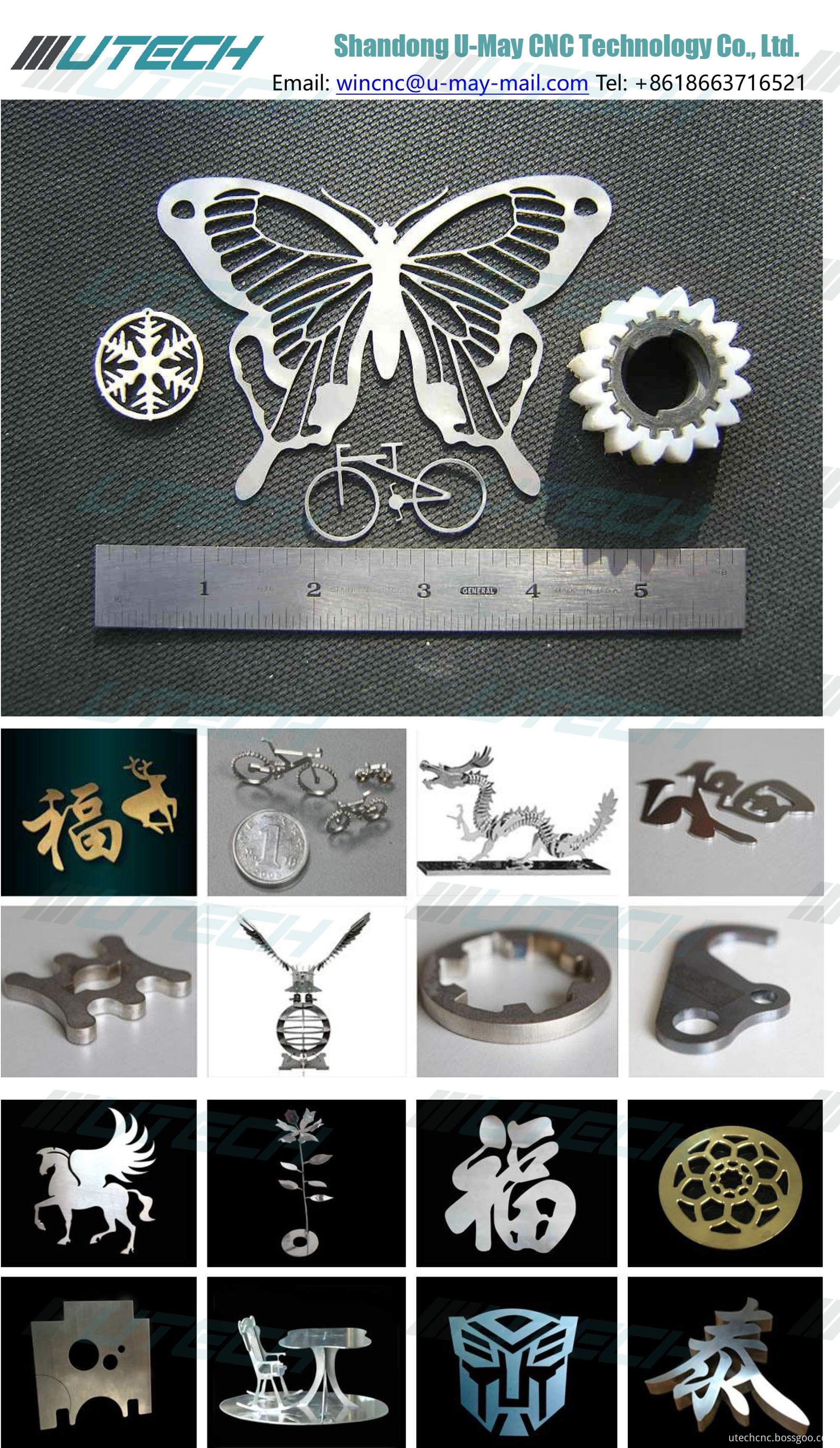 Fiber laser cutting machine's features
1. The world's top fiber lasers and laser power supplies are used. Modular and redundant design; small size, light weight, easy to move; easy to integrate, stable performance, and the overall quality of the product is safe.
2. An automatic laser head is used. The focus can be adjusted automatically, suitable for a variety of focal lengths; auto focus function, capacitive sensing, fully automatic follow-up system; composite lens, built-in water-cooled structure; double water-cooled constant temperature for collimation and focusing components; drawer type lens holder, Replace the protective lens quickly; smooth and efficient airflow design; adapt to various fiber lasers; short, long focal length common, can achieve the best cutting effect of thin or thick plate; all equipped with collimating protective mirror, better protection collimating mirror; The QBH circumferential position is adjustable, ensuring that each QBH red dot faces outward, facilitating the insertion and removal of the fiber head; the focus position visible window ensures that the input focus is exactly the same as the output focus.
3. Machine base. The whole cast iron bed is used for better stability and shock resistance and higher cutting quality.
4. Transmission system. It adopts high-precision rack and double-drive transmission and adopts imported servo system to ensure the accuracy of the machine under high-speed motion.
5. It adopts professional PC industrial computer operation, graphical interface, convenient operation, professional cutting control software can freely design all kinds of graphics and text, instant processing, support CAD, CorelDraw and other professional drawing software.
6. WIFI wireless remote control. Equipped with wifi wireless control, remote diagnosis can be realized, which greatly reduces the waste of time and money caused by personnel: by looking at the laser parameters, analyzing the cause of the laser failure; checking the cutting process parameters by the control system software, troubleshooting the cutting fault.
7. High power double cooling water cooler (can refrigerate laser and laser head at the same time). With perfect cooling system, the whole machine operates stably, efficiently and durable.
8. Other main accessories. The imported electric proportional valve provides a strong foundation for the machine to operate for a long time with high precision.
9. High standard production system. Full assembly process inspection, all detection records are kept for customers to check at any time.
10. The whole series is equipped with electronic control cabinet temperature, humidity controller, stable equipment under constant time electronic control system stable operation.

Fiber laser cutting machine's main machine parts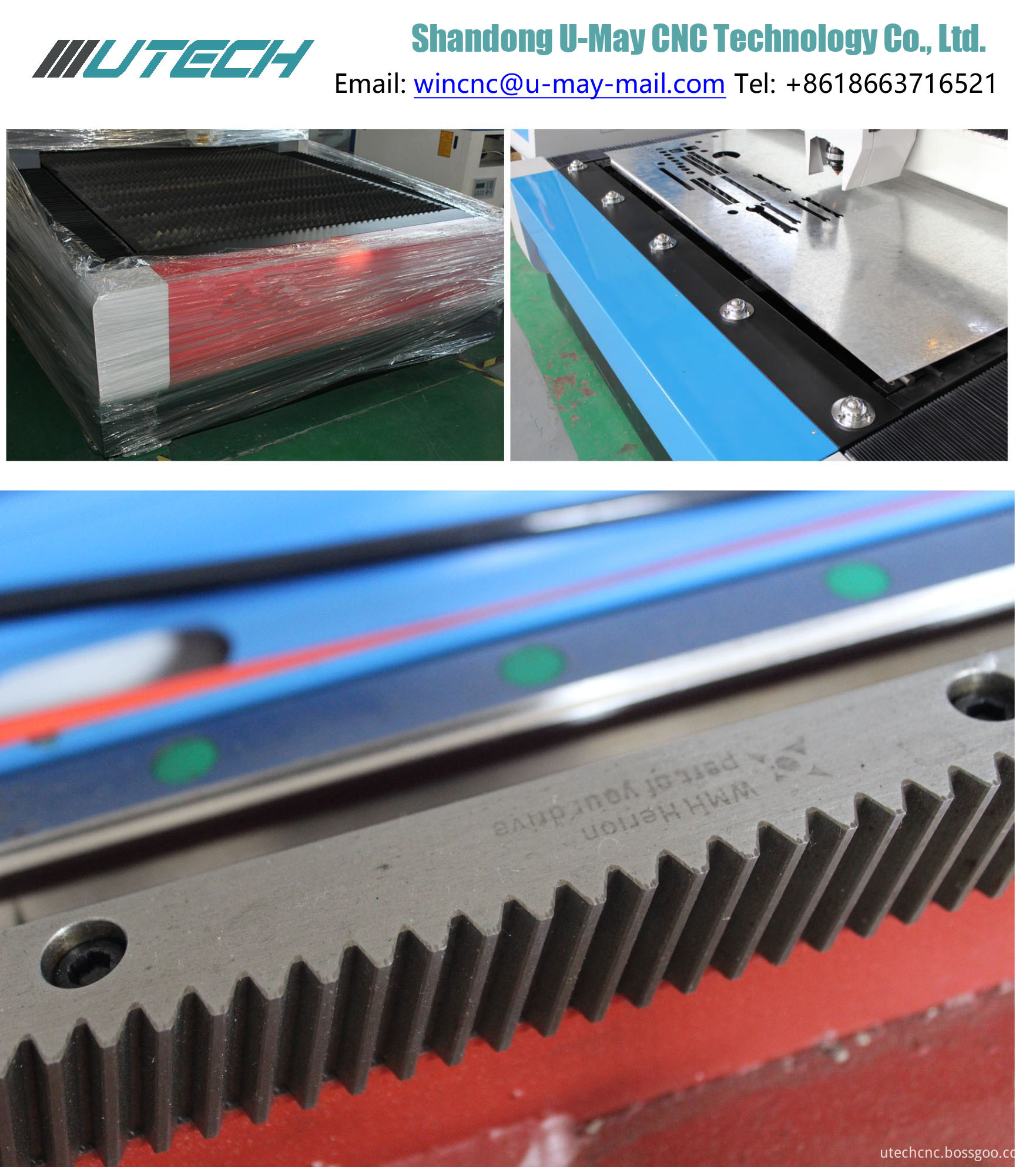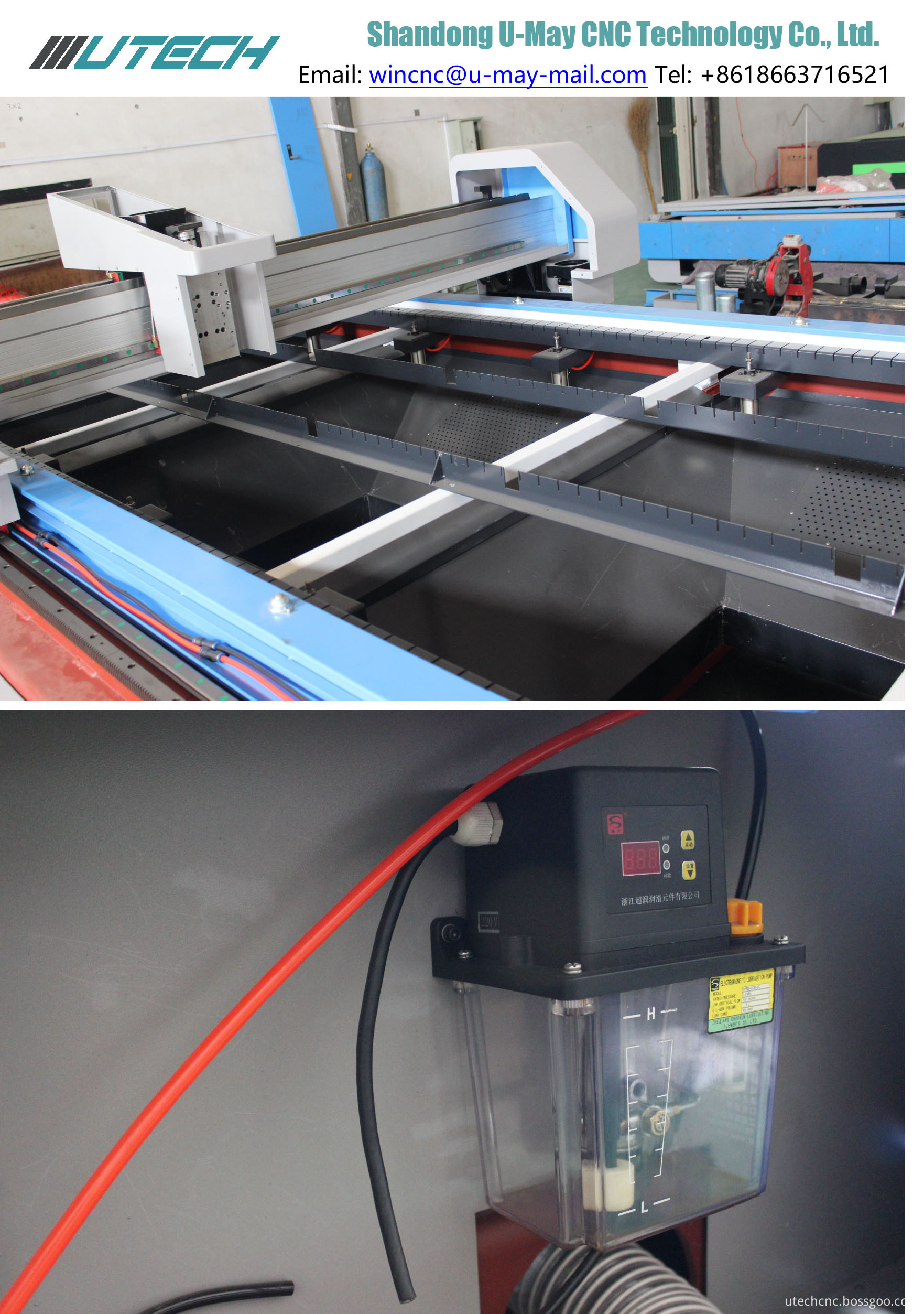 SOFIA
wincnc(at)u-may-mail.com
008618663716521