Light Steel Frame Modular House prefab villa house
Light Steel Villa
Light steel villa house is one kind of prefabricated house,prefab house or modular house.It is popular using in the different country no matter it is a rich or poor country as their family home.They are made of strong and green metal-steel, as the structure and light-weight sandwich panels or cement fiber boards for wall and roof. The wall inside and outside can be decorated with different modern materials which make the house look nice and comfortable.It is waterproof,fireproof,sound proof,heat insulation.We can follow the customer layout and their requirements to design.
Light Steel Strycture Villa House Features
1.Steel structures provides time saving.
2. Steel construction flexible tenant improvements.
3. The prefabricated or modular building on job sites anywhere.
4.Concurrent construction phases reduce the project schedules.
5.Resource-efficient practices produce less waste and less impact on the environment.
Applications
1. Residence
2. Tourist and holiday house
3. Family house
4. Government residential project
5. Real estate development project
6. Constructions for other purpose
Light Steel Villa Picture Display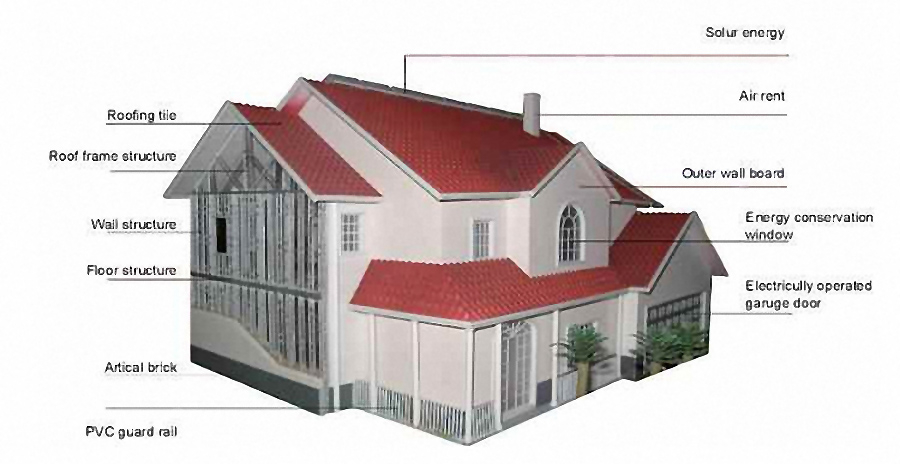 Light Steel Villa Picture Display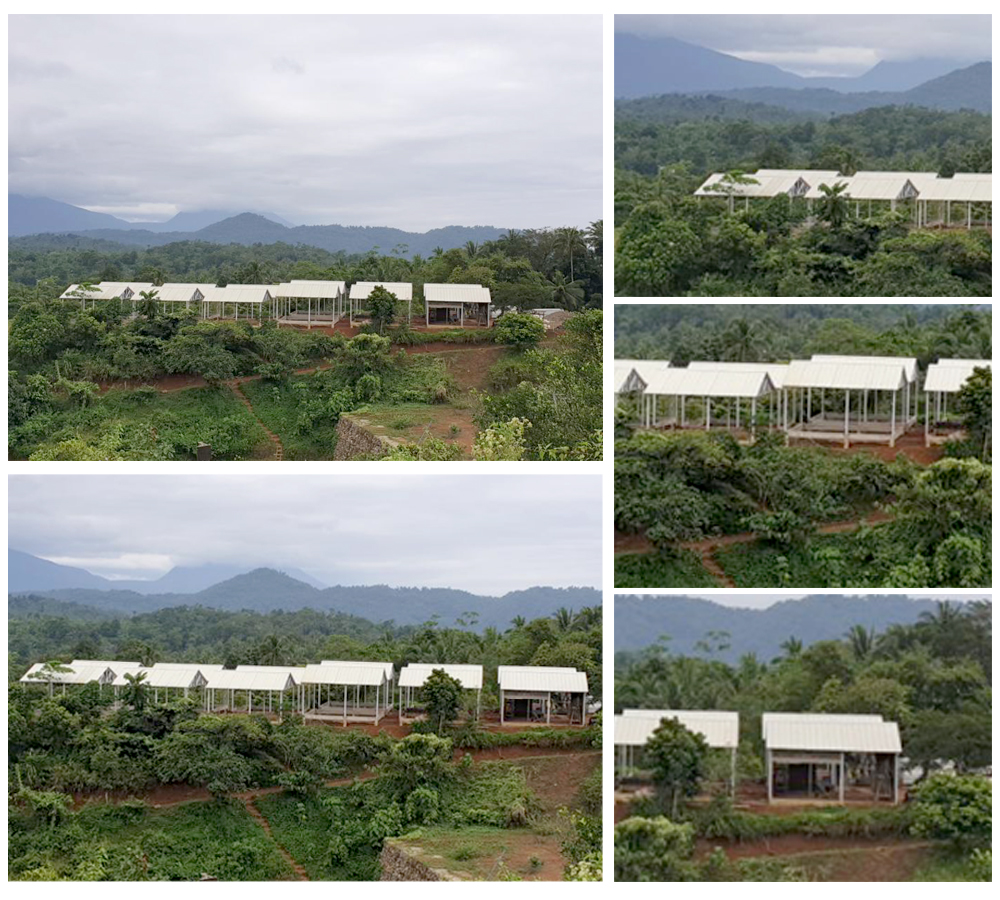 Materials List
Accessories

Embedded parts--M24

High strength bolt--M20,10.9S

Common bolt --M20

Shear stud--∅12

Galvanized bolt --M20

Main steel frame

Ground Floor steel column--HN200X100X5X8, RHS100X100X3.0

Second Floor steel column--80*2.0 suqure tube

Roof truss beam--80*40 suqure tube+80*40 suqure tube

Floor beam--HN250*125*6*9

Floor beam--HN200X100X5.5X8

Tie rod--80*2.0mm suqure tube

Staircase--[16 U-bar+2.5mm chequered plate

Steel bar for concrete slab---∅8 steel bar

Roof purlin--80*40*2.5suqure tube

Connecting plate--3~4mm steel sheet

Structure steel fabrication--Resist rust, Painting

Maintenance

Roof panel--50mm EPS Sandwich panel+ Asphalt shingles

Wall panel---75/100mm Cement sandwich panel

Steel plate as floor support--1.0mm770 type

Outside wall painting -- Real stone paint

Trimming--Galvanized plate,steel sheet

Other accessories--Self-tapping nails, bolts, channel, cement glass

Door--Steel door, aluminum door, glass door

Window--Aluminum sliding window
Roof/Wall Building Material Display Details
Roof System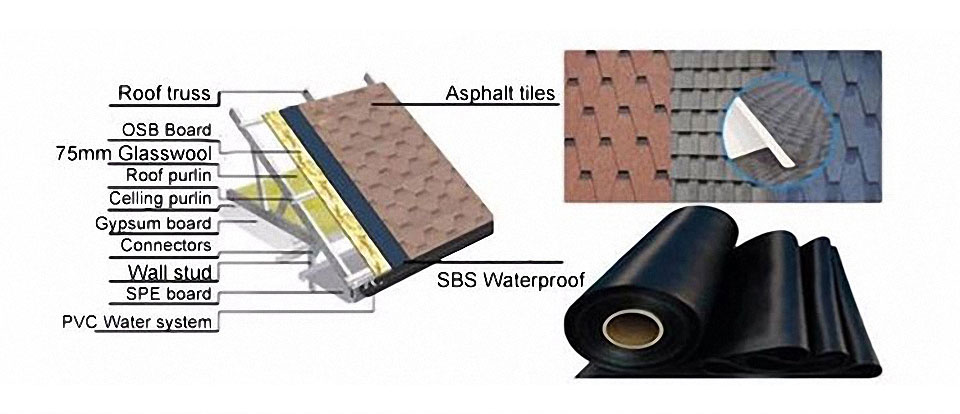 Floor System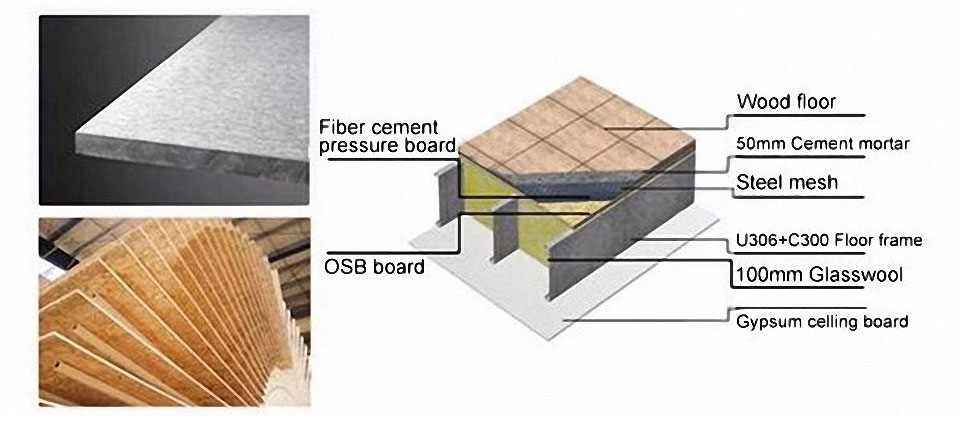 Outwall System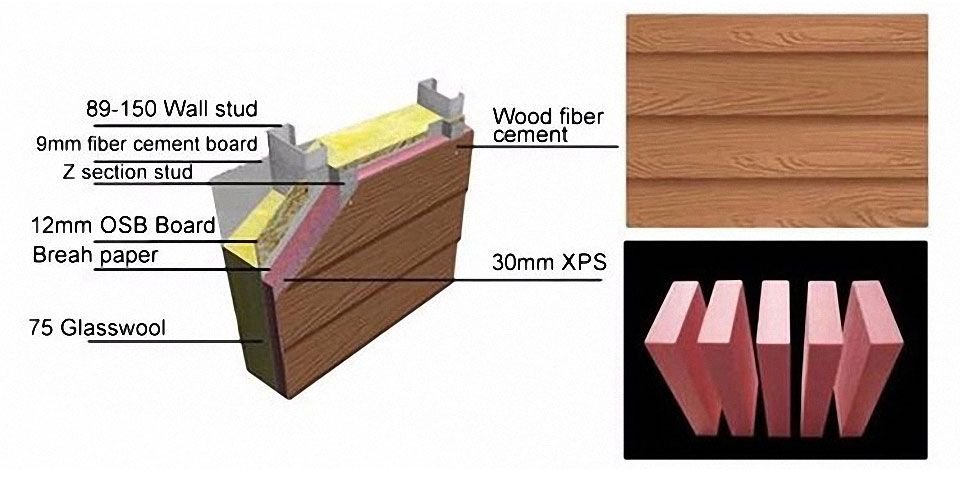 Interior Wall System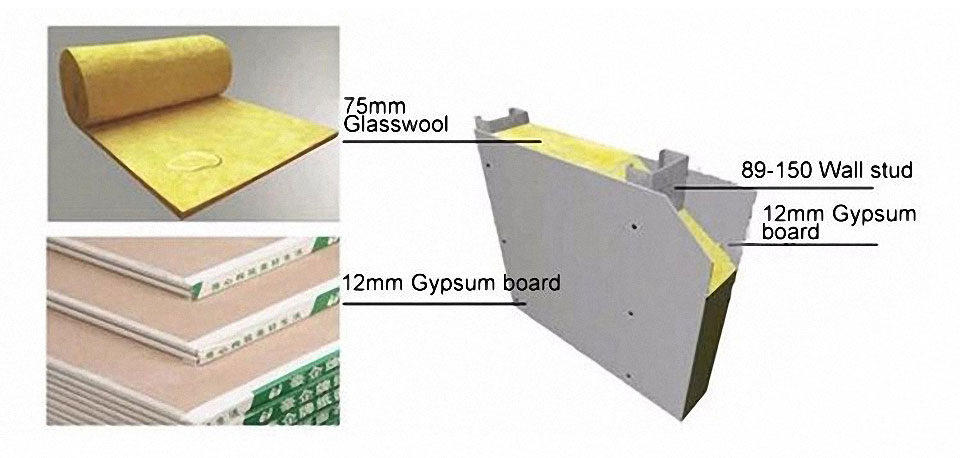 Internal Picture Display

Wall System Options
1) Steel mesh + steel keel + concrete (with foam)

2) Steel keel+ Calcium silicate board/cement board/OSB board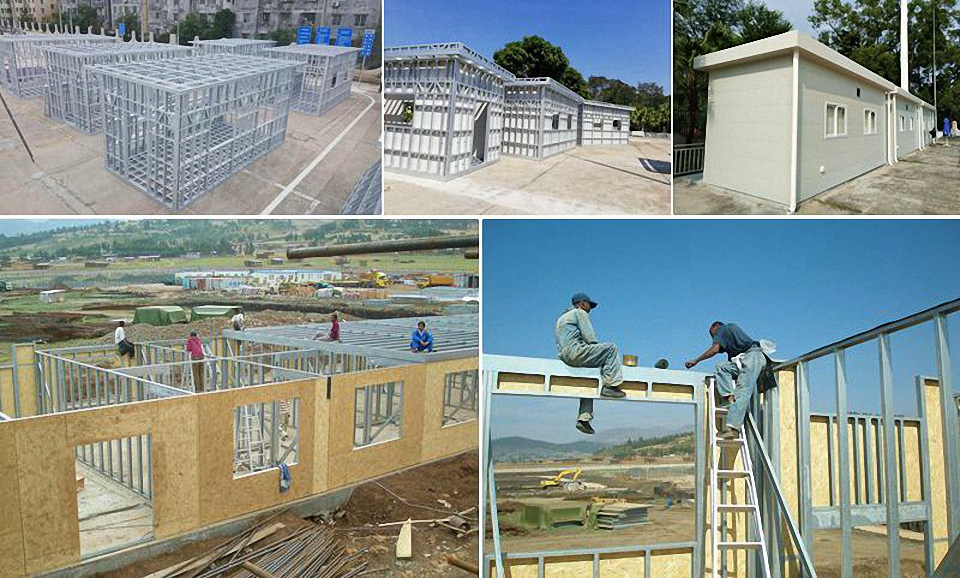 3) Light steel frame + cement board

About Us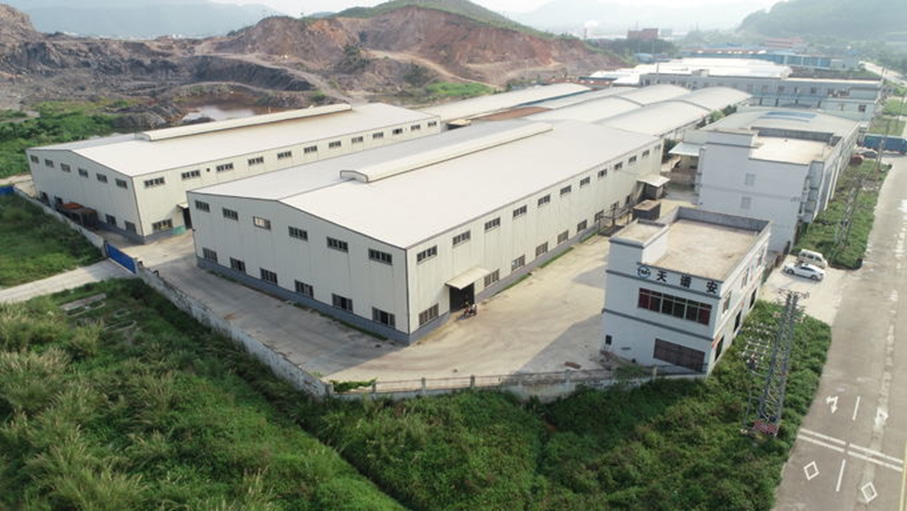 Foshan TianPuAn Building Materials Technology Co.,Ltd. (TPA housing), was is founded in 2008. Since then, we have been a professional manufacturer of steel structure building,container house,prefabricated house, railings, light steel villa, sandwich panel and profiled steel with ISO9001 & SGS certification. We have two production workshop (Lishui town/Gaoming town) with total area covered 20,000square meter plant and equipped an automatic spraying line and automatic welding machine.
Packing & Shipping

Our Services
1. Project Services
Simple or complex,our specical project services team quickly an expertly handle your project.
2. Private manufacturing services(OEM)
We can manufacture and deliver high quality metal building system under your brand name.
Private Label Services.
3.Private Label Services
Promote your company name and brand as a top resource for cost-effective, quality metal buildings.
We'd love to give fully support for your further inquiry!
Let's Get Started!