Door plate vacuum laminating machine
Induction to the door plate vacuum laminating machine:Vacuum laminating machine, also called vacuum molding machine, mainly suitable for a variety of ambry door plank, laminating wood coatings, move the door labeling, soft packing material such as leather coated surface and coated PVC, wood veneer, decorative paper, use of equipment, can be all kinds of PVC film on furniture, cabinets, speakers, craft doors, decorative dado board and so on each kind of board type furniture, and can be applied after adding silica gel plate to paste the thermal transfer film and single work.
This equipment is a new type of curved surface film pressing machine designed and produced by our factory. It adopts far-infrared heating and vacuum absorbing and laminating technology, which can quickly cover PVC wood grain decorative pieces.
Cover the products after finishing is elegant, rich patterns, surface colorless difference, high brightness and waterproof and moistureproof, bond and firm, stick a face don't need to paint after smooth and bright, is to eliminate harmful substances in the paint on the human body and the environment pollution, also save on paint and artificial cost, more shorten production period, make the product really become affordable, healthy and comfortable new green environmental protection decoration material.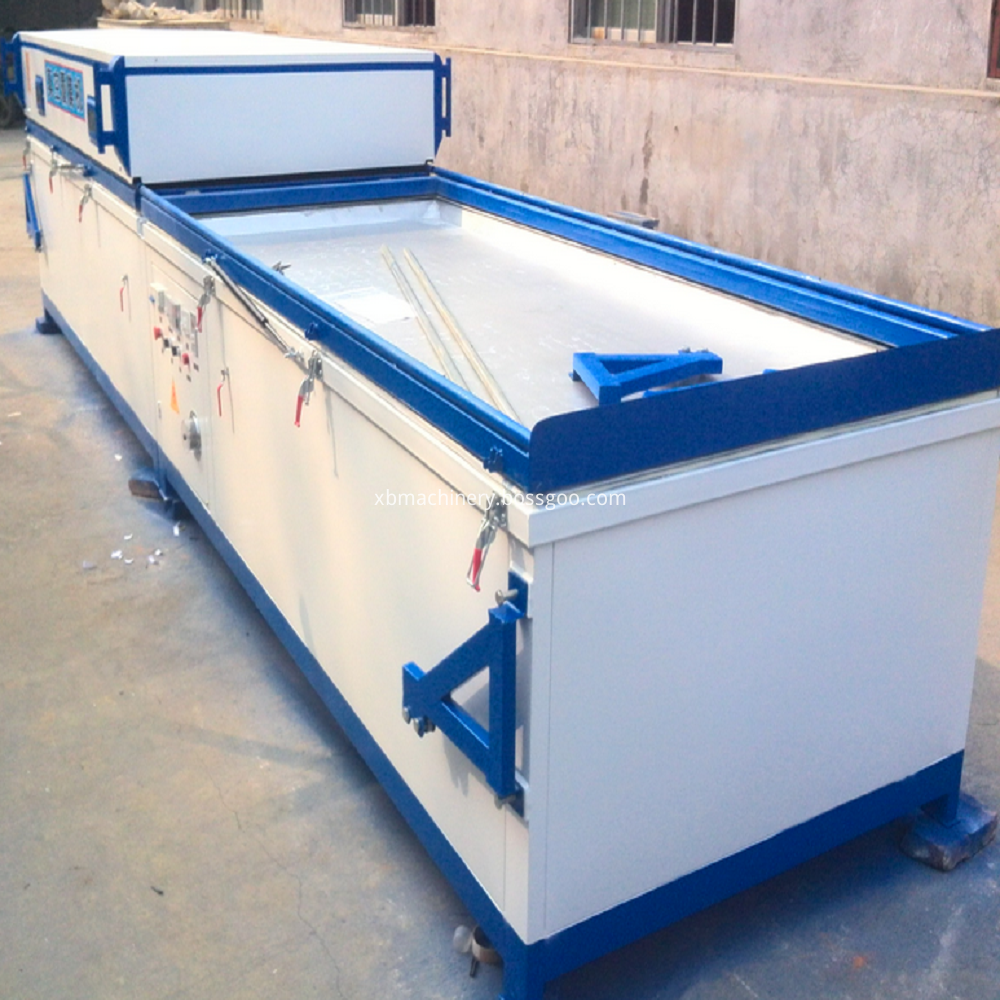 Processing scope:

PVC laminated board furniture, speakers, cabinets, process doors, security doors, molding doors, panel door covers, decorative wall skirt boards, etc.

Scope of use:

Medium and high density fiberboard, plywood, solid board, metal board, gypsum board, magnesite board, etc.

Technical parameters:

Effect of the width

The thickness of the plate

Effect of speed

Transmission power

Overall dimensions

1300 mm

3-50 mm

0-12 m/min

2.2 KW

11000 * 1900 * 2100 mm



Equipment features:

1. Using digital display automatic control technology, easy operation and high degree of automation.

2. Double air duct with vacuum technology is adopted to ensure stable performance and high product rate of workpiece.

3. The work table adopts frame steel frame structure to effectively improve the vacuum degree and make it durable.
The switching-type worktable can carry out a box of multiple veneers to realize the multi-purpose of one machine.

4. The unique far-infrared thermostat heating system is adopted to save energy, time and electricity.
Heat evenly, so as to reduce product deformation, wrinkle, degumming and other phenomena.

5. The key components of the electric control system are equipped with high temperature resistance and high insulation materials, and the operation is safe and reliable.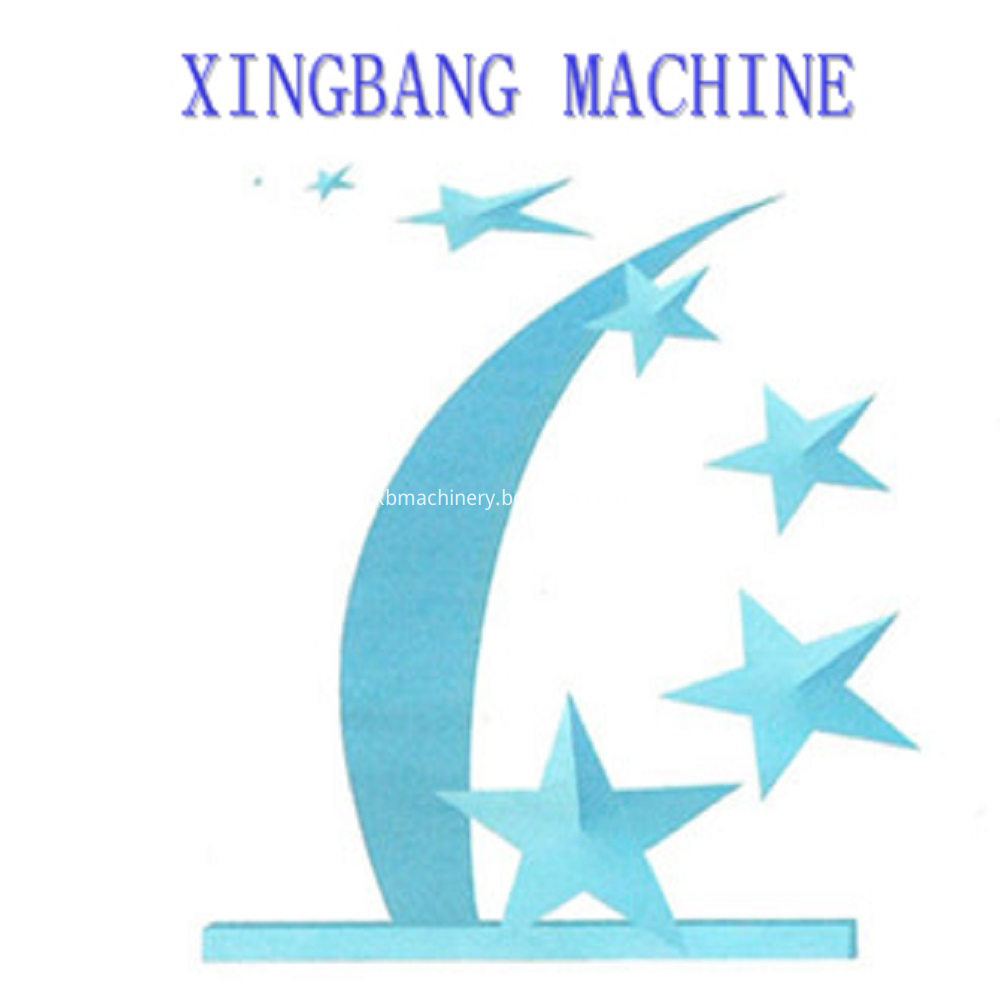 Shandong qufu xingbang heavy industry equipment co., LTD will build a science and technology leading enterprise integrating research and development, manufacturing and installation, and international trade.
Main development and production of products are building materials equipment: automatic glass magnesium fire board production line, large multi-function wall board exterior wall insulation board production line, fire door core board production line of environmental protection and new energy straw making machine, fully automatic quadrilateral cutting saws;
Woodworking machinery, automatic cover machine, labeling machine, automatic finishing machine, UV light solid machine, hot pressing machine, vacuum molding machine, cold press machine, universal coating machine, and other products, the above products have passed the relevant state departments of technical appraisal and recognition, has enjoyed good reputation in the market, obtained the customer consistent high praise.
The products produced by the company are sold to all over the country and some surrounding countries and have achieved high economic and social benefits.
Product Categories
Building Material Making Machinery
Compound Ventilation Tube Sheet Metal Production Line
Automatic Four Edge Cutting Saw
Large Fireproof Door Core Board Production Line
Fully Automatic New Compound Straw Tile Production Line
Fire Prevention Board Machine Straw Door Equipment
Fire Prevention Board Production Line
Polyurethane Low Pressure Foaming Machine
Polyurethane High Pressure Foaming Machine
Glass Magnesium Fire Prevention Board Plate Automatic Production Line
Glass Magnesium Fire Board Decorating Plate Production Line
Plastic Extrusion And Recovery Equipment
Plastic Extruder Machine
Plastic Pelletizing Recycling Machine
Sheet Plate Board Extrusion Line
Plastic Washing Recycling Machine
PVC WPC Profile Extrusion Line
Plastic Pipe Extrusion Line
Plastic Crusher & Granulator
Plastic Shredder
Plastic Auxiliary Machine
Woodworking Machinery
Wallboard Decorative Machine
Door Decorative Machine
Cabinet Decorative Machine
Floor Decroative Machine
Moulding Line Decroative Machine
Veneer Machine
Indoor Decroative Machine
Woodworking Wrapping Machine
Sawdust Granulator /Wood Pellet Granulator
Wood Door Vacuum Laminating Machine
Environmental Protection Equipment
Waste Gas Treatment Equipment.
Dust Removal Equipment
Plastic Injection Molding Machine
Plastic Injection Molding Machine
Plastic Blow Molding Machine